What are mixer grinders- The best friend to any household | 2022
A mixer grinder is a great electronic kitchen gadget for mixing and grinding different food items. The main specialty of the mixer grinder is that it is compact and place a marvelous role in food preparation.
So if you want to save time and make your task easier, you must purchase a mixer grinder for your kitchen. Even if you have older equipment, you should use the new ones as they are modern manufactured by keeping in mind the modern technology.
Details of the equipment of the mixer grinder
We will discuss in detail all the equipment of the mixer grinder. If you want to cook amazing dishes in a short period, then the mixer grinder is your gadget.
There are three different sets of jars in this mixer grinder that are high quality, durable and long-lasting. Remember that these jars are incorporated with multi-use blades for performing all types of actions.
The smaller jars are used for grinding different spices and nuts. On the other side, bigger jars are for mixing shakes and liquids. The third jar is also present used for grinding dry items.
Most surprisingly, this grinder has a powerful motor, making it very easy for the machine to rotate and churn the food at high speed. This way, the food rotates at a very high speed with utmost efficiency.
What is a traditional mixer?
We can see the traditional mixers in almost every kitchen. However, to meet today's requirements, it is necessary to purchase a new machine. That traditional mixer helps mix and grind the ingredients into a fine and smooth paste.
Many of the time, people use it for preparing smoothies and batters. Just like the above, traditional mixers also come with two to three different jars, each with a different use.
The good thing about a traditional mixer is that you can easily control its speed according to the requirement to get the desired results.
Traditional mixers are affordable, and you can easily get your favorite preferred brand. The grinders are very good at managing the liquid and easy to clean and maintain. Most surprisingly, these compact devices do not consume much of your kitchen space.
Types of blades in a mixer grinder
Different types of blades used in mixer grinders are removable and can also be attached.
Dry grinding blade
We can use the dry grinding blade to grind the spices such as turmeric, cinnamon, coriander seeds, cumin, chilies, etc.
Wet grinding blade
With the help of a wet grinding blade, you can make batter and paste. Make sure that you maintain the perfect consistency to avoid any spillage.
Mincer blade
We can use mincer blades for mincing meat, coconut, dry fruits, and other fruits and vegetables.
What is a stand mixer?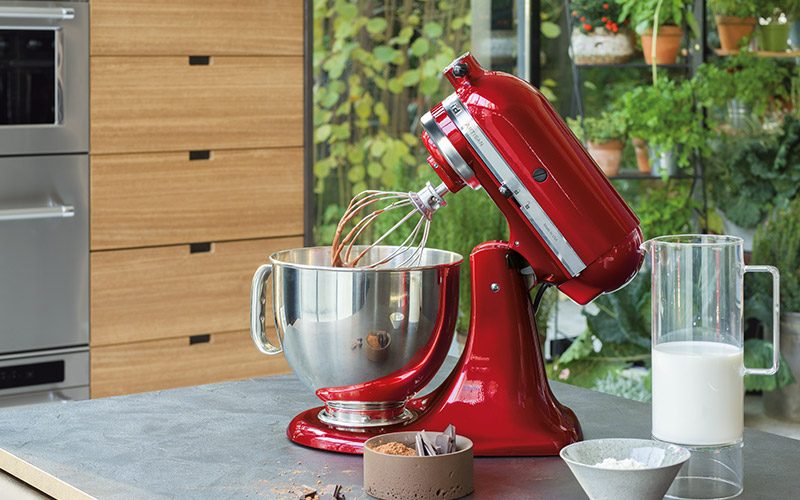 A stand mixer is bigger and a stationary blender with a very powerful motor. A stand mixer is specially designed for a wide range of blending tasks. So whether you are making thick mixtures, you can prepare your food in no time with a stand mixer.
In other words, it is a gadget in which you can whip, blend, beat, and even squash the liquids and solid food. So we can say that it is an excellent quality blender used for various purposes.
Where can you use the stand mixer?
You can easily use the stand mixer to make;
Brownie or cake batter
Eggs and eggs whites
Bread doughs
Meatloaf ingredients
People are also using stand mixers in restaurants and on a commercial scale. However, on the other side, if you are making different dishes and baking, you must go for stand mixers. A stand mixer is a multipurpose device that can take you to a new level.
What are the factors to consider while purchasing a mixer grinder?
Stylish and efficient design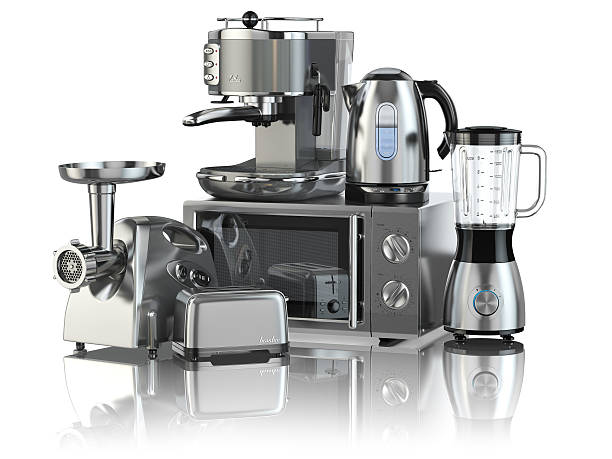 Mixer grinders are very stylish devices with beautiful designs and colors. In many mixer grinders, three to four jars are available, weighing 5 to 6 kg. These are used for various purposes such as chopping, juicing, grinding, mixing, etc. Some mixer grinders also come with a juicer in which you can prepare tasty milkshakes and juices.
Pricing and brand preferences
Whenever there is a question about buying home appliances, pricing and brand is the first thing to consider. Many mixer grinders are available at affordable prices.
However, you have to consider this thing that the price of every grinder depends on the features it offers. However, if you are going for a particular brand, then prices are different.
The reason is that if you go for a high brand, it demands premium features and will be costly equipment. So you have to decide this depending on your choice, budget, and the preferred features.
Power consumption
Due to the rise in electricity bills, many people are concerned about a particular mixer grinder's power consumption. So if you want to save your electricity bills, you should keep an eye on the wattage value. You should choose the device with 600 to 800 wattage values.
Warranty
Another important thing to consider before going for a mixer grinder is the warranty. Make sure that the mixer grinder you are purchasing must offer 2 to 3 years of warranty with the provision of a replacement. The brand should also offer customer care service regarding the mixer grinders.
Speed of the mixer grinder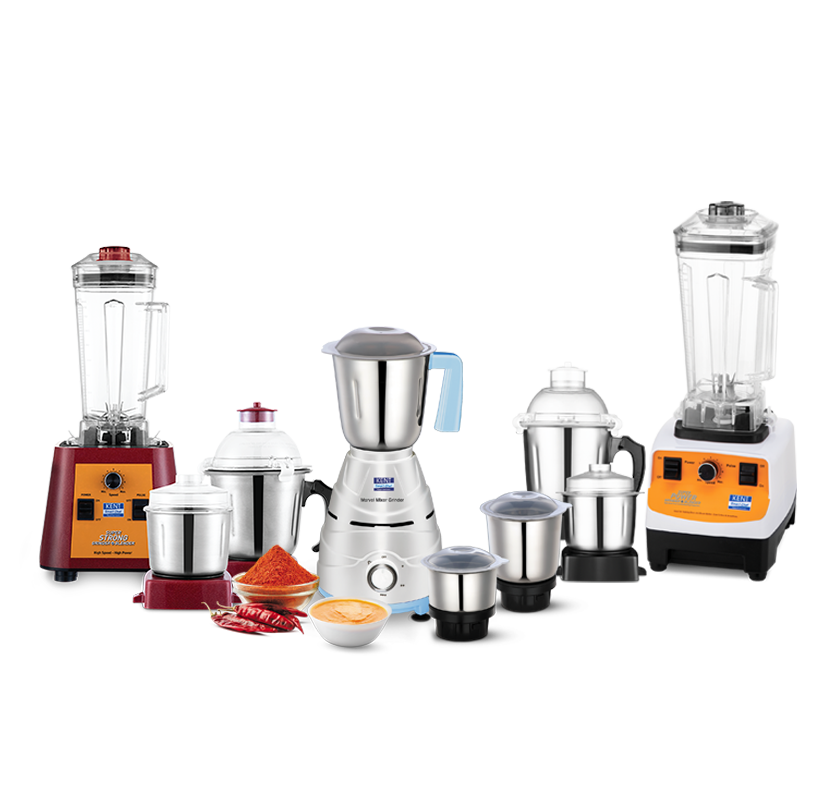 Make sure that you are purchasing the mixer grinder with great efficiency. So the efficiency of the device depends on the speed. RPM is the feature that evaluates the speed and efficiency of your grinder. It also tells you how many rotations a grinder takes in 1 minute. So if your machine comes with a higher RPM, it has a superior speed.
Cleaning
Some people find it difficult to clean the grinder mix. For this purpose, make sure that the grinder comes with nonsticky features. The surface inside the grinder must be smooth enough so that you can easily clean it.
Blades
It is necessary to check for the blades attached to the mixer grinder. Different types of blades are used in the grinders with a particular usage. So it is necessary to choose the right blade for the right purpose. It is better if you go with brass, bronze, or aluminum.
Frequently Asked Questions
What is the difference between 750 Watts and 500 Watts mixer grinders?
The mixer grinder having 500 Watts will consume less power than the one with 750 watts. In this manner, 500 watts motor will save you some money compared to 750 watts.
How many watts is best for a stand mixer?
Many high-quality stand mixers have wattage changes from 250 Watts to 1000 watts. So if you are considering getting the mixer for heavy-duty tasks, then you should purchase a stand mixer for yourself as it is more powerful and perfect for professional bakers.
Final verdict
We all know very well that mixer grinders are the important tools used in the kitchen. It is the basic need for your cooking purposes where you could not imagine your kitchen without a mixer grinder.
Now you can make your favorite delicious bakery products and other things with the help of a mixer grinder in less time. This post reveals enough information about what are mixer grinders, what are stand mixers, as well as other information. You can ask us in the comment section if you have any questions or suggestions.