Tokyo Revengers Characters
Crazy about Tokyo Revengers? Well, you are not the only one! We all know how the epic series started and couldn't be more elated that it did. Back when Ken Wakui sensei first released the Japanese manga series in March 2017, it took the community by storm and was serialized in Kodansha's Weekly Shōnen Magazine. Dubbed the "Anime that will break the internet," the Tokyo Revengers Anime adaptation was finally set loose on the world via Liden Films in September 2021.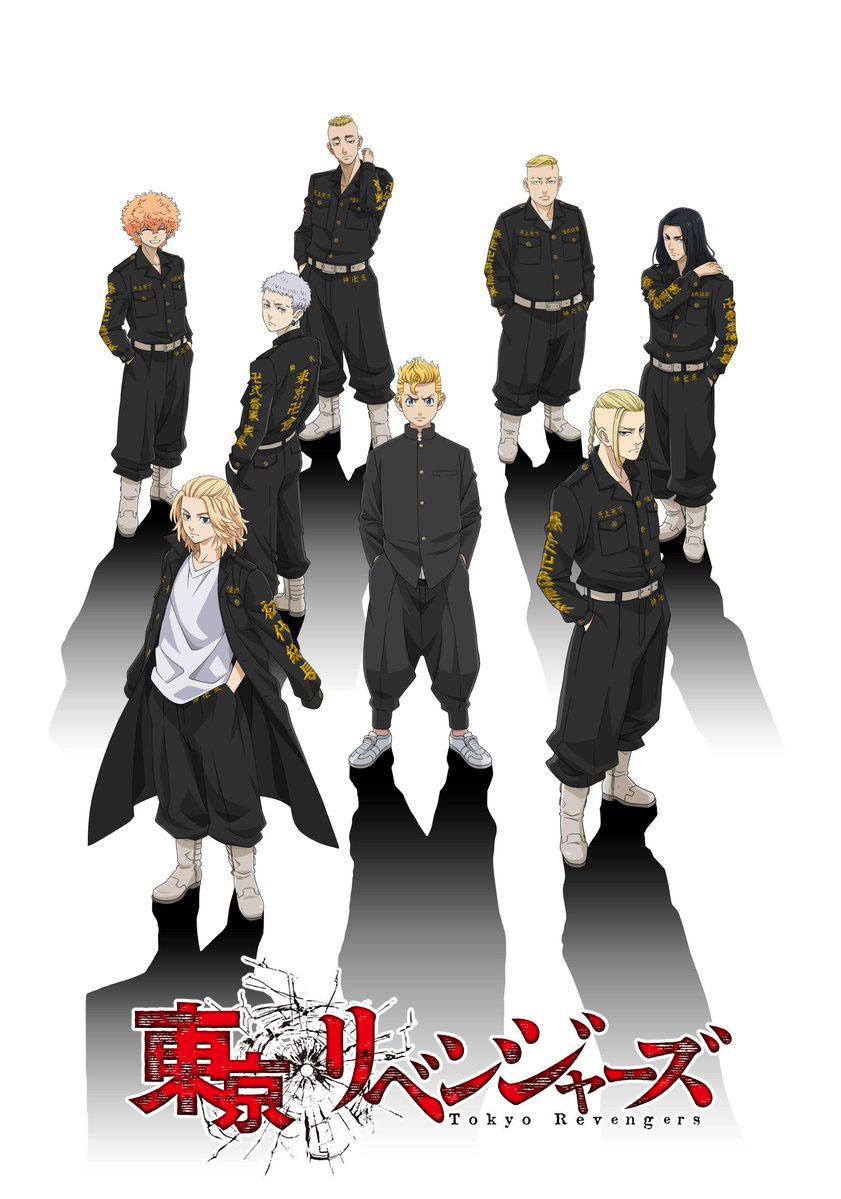 The awards won are a testament to its success and the series would be nothing without its beloved cast of Tokyo Revenger characters. To show our greatest appreciation for all these vibrant personalities, we have compiled this article on the Tokyo Revengers Anime characters in the most comprehensive way possible. Welcome to our listicle on our Top Ten picks for the greatest Tokyo Revengers characters out there!
10. Hinata Tachibana
What better way to start this list than with the girl who kick started it all! As Takemichi's girlfriend, she is the prime reason for his desire to change the past and resort to time travel. Hinata can be described as incredibly outgoing, upbeat, optimistic and capable of turning even the worst situations around. Demoralization and despair have nothing on her, because her strong will can push both herself and others through tough spots.
As if by principle, this kind and caring girl brings comfort and peace to all who rely on her. Do not piss her off though, because she came quite the lioness when angered! This is one book that must not be judged by its cover for everyone's sake.

9. Nahoya Kawata
Nahoya "Smiley" Kawata Smiley is the Tokyo Manji Gang's Fourth Division Captain. As the older twin brother of Souya Kawata, he is extremely protective of his sibling and will not tolerate anything in this regard.
Enjoying a good fight and strong opponents as much as the next guy, his challengers would find that the toughest thing about him is his constant grin, making him almost impossible to read. Smiley is both loyal and respectful towards the right people too, but his ultimate allegiance lies with his twin. Feel like you haven't seen him at his peak yet? Worry not, the best is yet to come and you won't be disappointed.

8. Takashi Mitsuya
Were you expecting this entry higher up? Well, it looks like Mitsuya will have to do with this spot for now. As level-headed as he is calm, this Tokyo Revenger character is the oasis of positive energy for the Tokyo Manji Gang. This is not too surprising, because he is both a founding member and the Second Division Captain.
Mitsuya is a reminder for all of us that no matter how tough our pasts were, we can still tackle everyday headon with a brilliant smile.
As a pacifist at heart, he'd rather avoid fights if possible; but this does not mean he'll sway when it comes to protecting what's important. His gentler side comes to light whenever things concern his two younger sisters, Luna and Mana, whom he adores immensely. If you can look at the world the same way Takeshi does, you can bet things would start appearing a whole lot better.

7. Tetta Kisaki
A series as groundbreaking as Tokyo Revengers wouldn't be as good without an amazing enough antagonist. So yeah, we will be giving the spotlight to the big baddie who makes the world spin about him. There is no doubt that he has one of the most pivotal Tokyo Revengers personalities, allowing him to ascend the ranks of Toman by manipulating Mikey and even organizing Hinata's murder in multiple realities.
Ruthless, selfish, lawless, cunning and ambitious, Kisaki has goals and they will be met one way or another. He is someone who has overcome his weaknesses and found ways around it, like how he effectively uses fear to demand obedience. Adamant on becoming the most powerful and influential criminal in Tokyo, he is more than ready to sacrifice his subordinates and superiors via manipulation. If you asked what makes him tick so well, it is his undeniable charisma, which affects even those outside the screen.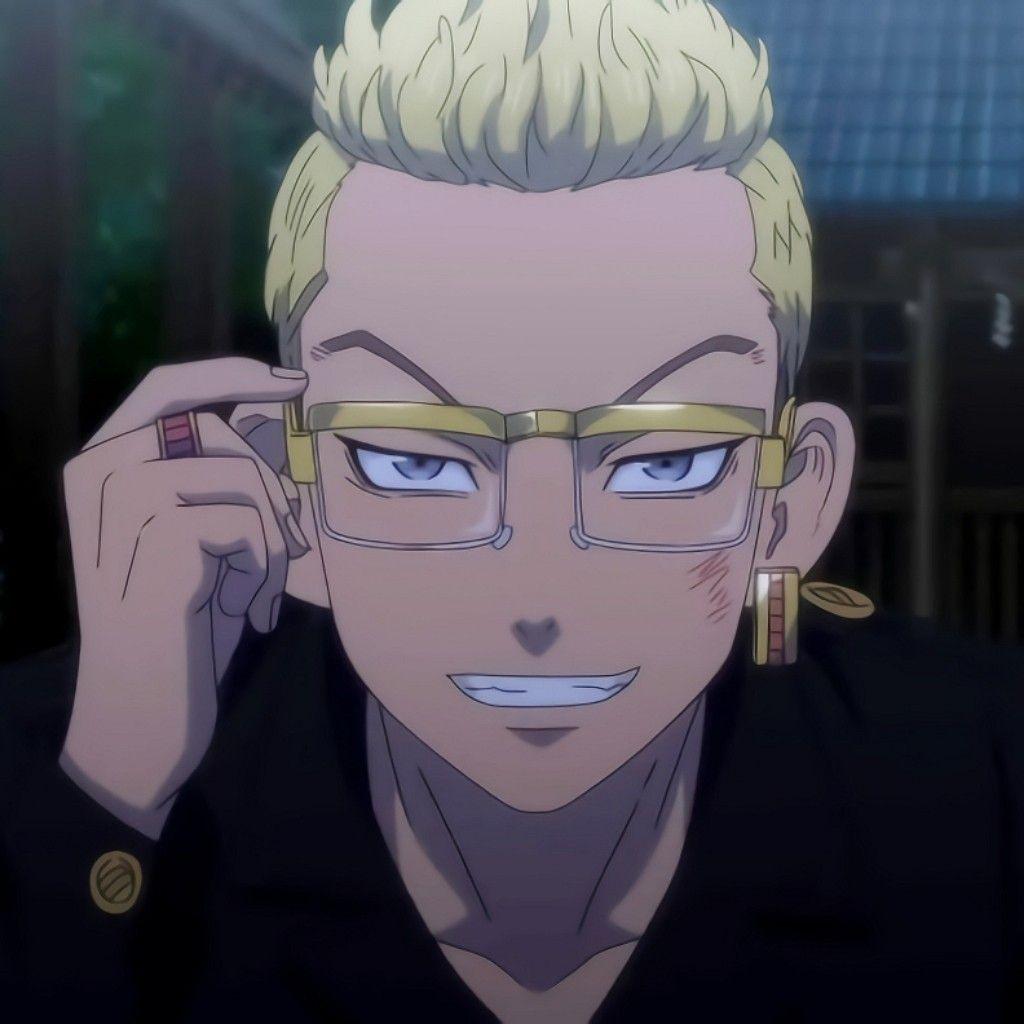 6. Takemichi Hanagaki
He might not be the most popular Tokyo Revenger character but he sure is the protagonist. Despite this main character's many flaws, Takemichi is someone who really keeps the show going. Following Hinata's death, he gets shoved onto the railroad and ends up time-leaping twelve years into the past. Here he learns about the infamous Tokyo Manji Gang and how it relates to the unfortunate present he lept from. Together with Hinata's brother, Naoto, this Crybaby Hero becomes determined to change his girlfriend's fate.
Hitting rock-bottom and feeling utterly lost is not so rare in our world. Initially, Takemichi is a grim reminder of that fact. The beauty of his story lies in the progressive growth he achieved through his many experiences, becoming someone who is more confident, alluring and bright like the morning sun.

5. Kazutora Hanemiya
You were most probably expecting this one, so here he is! Kazutora is one tragic soul that many of us can relate to. After having a very rough childhood and an almost nonexistent family-life, he formed a deep attachment to the Tokyo Manji Gang thanks to the solace it offered him and was more than ready to get his hands dirty on its behalf. But when disaster continues to follow him, he comes ever so close to losing his sanity and lives an extremely mentally strained life.
Unstable, sadistic, deranged, detached, twisted and violent, Kazutora is adored thanks to his complexity and uniqueness. His calm hides the greatest of storms, and yet his development into a more stable and supportive person through his many wrongs make him that much more interesting!

4. Chifuyu Matsuno
Loyal, calm, intelligent, knowledgeable and logical, Chifuyu will stand beside his friends through any turmoil and will not fight those important to him. He is someone's whose emotions form a great strength and will readily help others blindly.
As the Vice-Leader of the Second Generation Tokyo Manji Gang, he acts as an adviser and planner who is capable of keeping his cool under life-threatening situations. Make no mistake though, because he is not perfect; for he can be pretty naive and doesn't plan well enough on occasion. Chifuyu also has a strong moral compass that doesn't waver in the face of higher authority and is strongly opposed to those who abuse their power. Of all the Tokyo Revenger character names, this one represents a man who is a mildly flawed genius.

3. Keisuke Baji
Baji is a founding member and the First Division Captain of the Tokyo Manji Gang. Why is he here? Well, let's just say it's because of his wild and spontaneous tendencies that come with a gush of adrenaline to randomly attack people for no apparent reason. Oh, let's not forget his trademark grin either!
Fiercely loyal, perceptive, deceptive, intelligent and willing to become the villain for the greater cause, he will show no hesitation to sacrifice himself for those dear to him. We cannot forget his phenomenal acting skills either, capable of fooling friend and foe alike even under the most scrutinizing of gazes. This Tokyo Revengers character is an embodiment of Toman's principals and deserves every bit of love we can muster!

2. Ken Ryuguji
It's no easy task choosing between these last two, but after much pained consideration, Draken made it to this spot. He is a founding member and the Vice-Leader of the Tokyo Manji Gang. As one of the Tokyo Revengers main characters, Draken is lovably wild and loves a good fight against strong foes. He can be quite rude to those lower than him and he makes sure they know.
What makes the fans crazy for him? Draken is mature, responsible, logical, reasonable, farsighted and understanding, being the ideal type of boyfriend or older brother figure in fans' eyes. But whenever he's angry, be prepared to face his unmasked rage!
We also cannot forgo how caring he is, despite not openly showing his affections. He is a man who will go to unheard of lengths for those he cares about. When it comes to taking accountability for their reckless actions and having a strong sense of justice, there's no other Tokyo Revenger character that even comes close. He may be living a life of crime, but he certainly isn't a bad guy.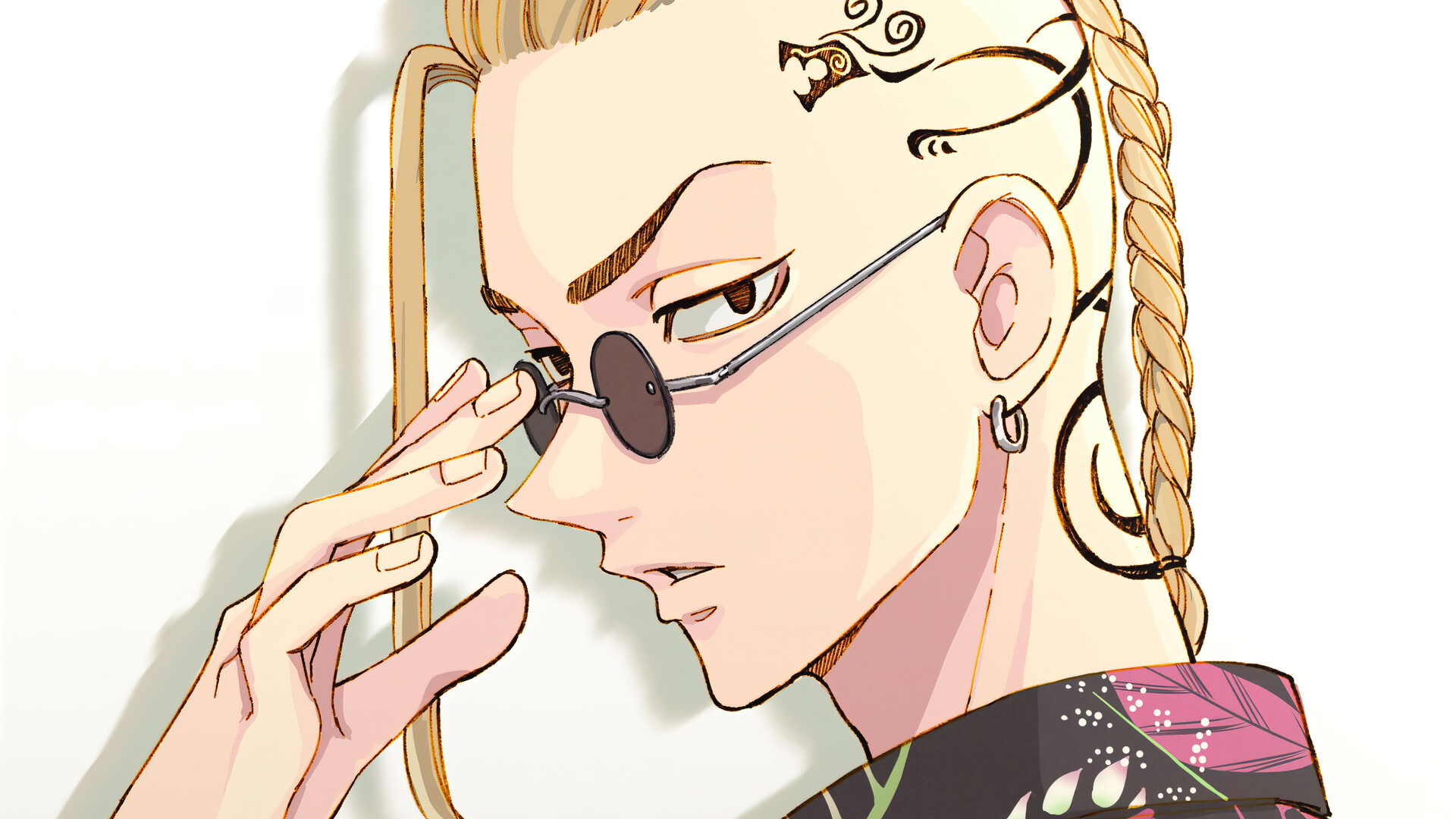 Manjiro Sano
Out of all the Tokyo Revenger characters, Mikey's name reverberates like no other. As one of the main characters of the series, Manjiro is the leader of the Kanto Manji Gang and basically nothing would've happened if not for him.
Mikey is carefree, caring, determined, cocky and outgoing. He revels in playing jokes and pranks on those closest to him and is willing to go to great lengths for the gang. As a foundation for Toman, he hardly ever shows any sign of weakness even when his temperament changes drastically. Arguably the strongest character in Tokyo Revengers, people hold him in high regard while some even fear him. Regardless, Mikey is still a child at his core and this is reflected in his love for naps.
 The events of Tokyo Revengers affect Mikey to the degree that he is forced to mature quickly. As charismatic as he is on the outside, he hides great despair and darkness within him. He treads a very thin line being right and wrong, all while carrying the heavy burdens of his past. Hiding behind his trademark grin, Mikey NEEDS the right people to support him and not become corrupted.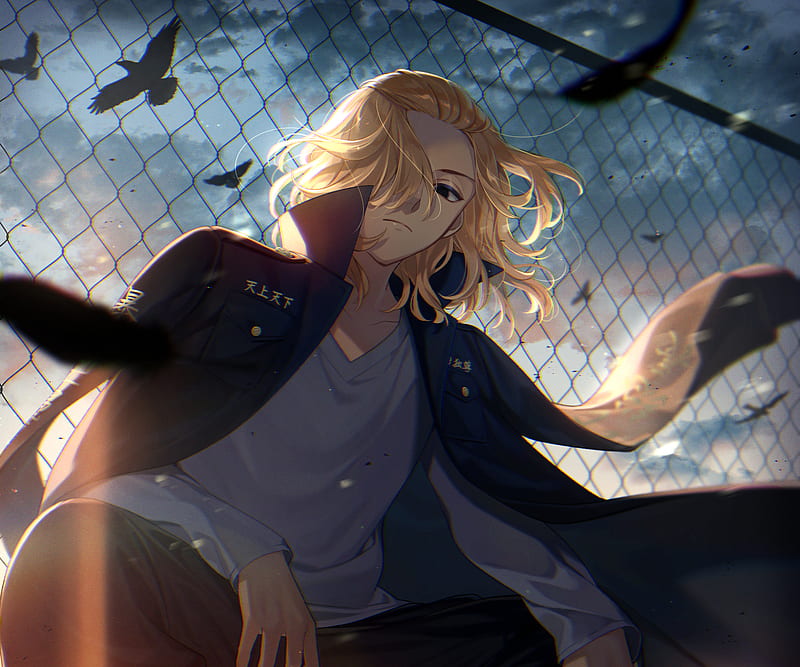 Thus concludes our list of the Top Ten Tokyo Revengers characters of all time! DO you agree with our picks? Did we catch your favorites? If not, don't worry; because they are sure to be featured in another list on another day. We hope this article helped you remember the best aspects of these Tokyo Revenger character personalities and traits. Thanks for reading!