The Best Mitsuri Kanroji Merch
"Is it okay for a girl to be this strong? I still worry that someone may ask that, as though I'm not human. In my fear, I was suppressing my strength. But not anymore. Leave this to me. I will protect everyone."
-Mitsuri Kanroji-
Likable female characters are a must in almost every Anime series and the one and only Love Hashira is sure to steal fans' hearts in the upcoming Season 3 of Kimetsu no Yaiba.

Mitsuri Kanroji Overwiew
Mitsuri Kanroji can be described as one of the major supporting character of the Demon Slayer Anime. As one the nine most elite warriors of the Demon Slayer Corps, she acts as the current Love Hashira (Koi Bashira). Employing the combatant style of Love Breathing, she is an insanely powerful fighter with a bubbly personality.
Mitsuri is an emotional, passionate and jovial young girl who is quick to compliments others, but can be shy and easily flustered at times. Mitsuri is very kind and shares a special bond with fellow Hashira Obanai Iguro. Make no mistake though, because Kanroji-san shows no mercy towards demons and is highly dedication to the Demon Slayers' cause.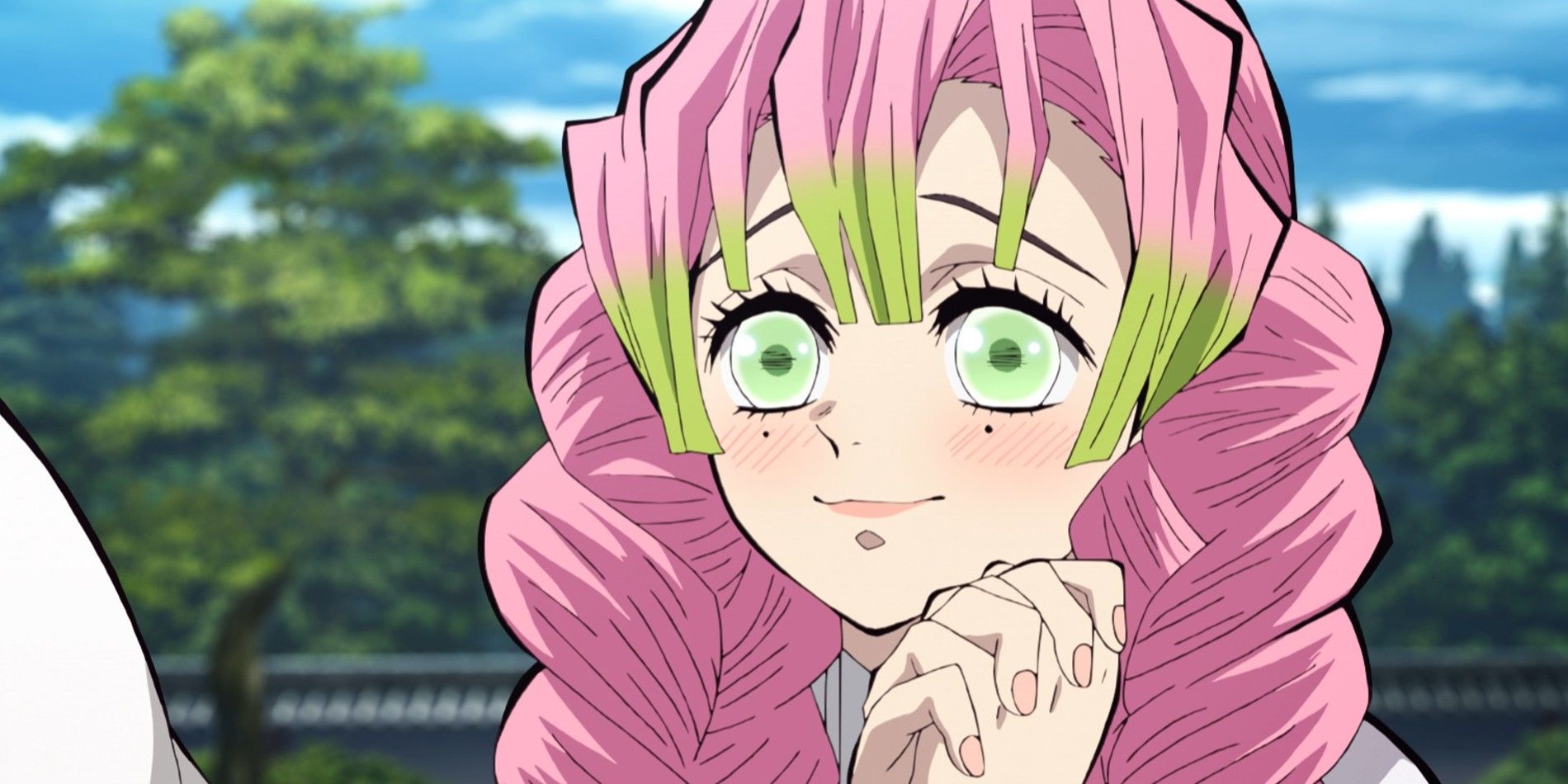 Demon Slayer Mitsuri Collectibles
She may have not done much in the Anime yet, but Manga readers will tell you that there's so much to this lovely young lady than meets the eye. This is exactly why you must own Mitsuri Kanroji merch of your own!
She is the Hashira of Love and there's no better way to show your adoration for her than having Collectibles themed after her within your own home. Remember, buying merchandise like this supports the Original creators as well as those associated with the item's production, giving way for them provide us fans with even more fabulous goodies in the future.

Our Top Ten Picks
Below are our very best picks for some of the greatest Mitsuri Kanroji merch out there, ready for you to order and make your own today. They are in no particular order, but surely these entries will really let you feel the Love Hashira's affection!

Morning Studio - Love Pillar Kanroji Mitsuri [SD]