Stylish and awesome laundry baskets for modern living spaces
There was a time when laundry baskets are considered an ugly part of your home when it comes to home décor. Well, if you've put a lot of effort into decorating your home then putting a laundry basket (which doesn't complement other items), next to your bedroom or even in the master bathroom is slightly a difficult task. Even though it's a necessary item but what if it's not presentable. Worry not! As there are lots of laundry baskets you may find in the market nowadays which are having awesome designs and beautiful colors that will surely complement your taste.
What exactly are the best laundry baskets?
Looking for the best laundry baskets that wouldn't only complement your taste but also fill your need as well. Instead of looking for its colors and beauty only, there are a few properties that the laundry basket must contain so that you may get the benefit out of it such as;
· Balance between function
· Appropriate Style
· Durability
· Spacious
· Long-lasting material
When buying laundry baskets you should know beforehand where you are going to put them whether it's close at hand to the washroom or you are planning to put them in your room. Next comes the durability of the laundry baskets that although it should have got a nice material make sure that whether it's long-lasting or not. Then, go for the one which complements your taste and has proper alignment with the décor of your home.
How can I choose a perfect laundry basket?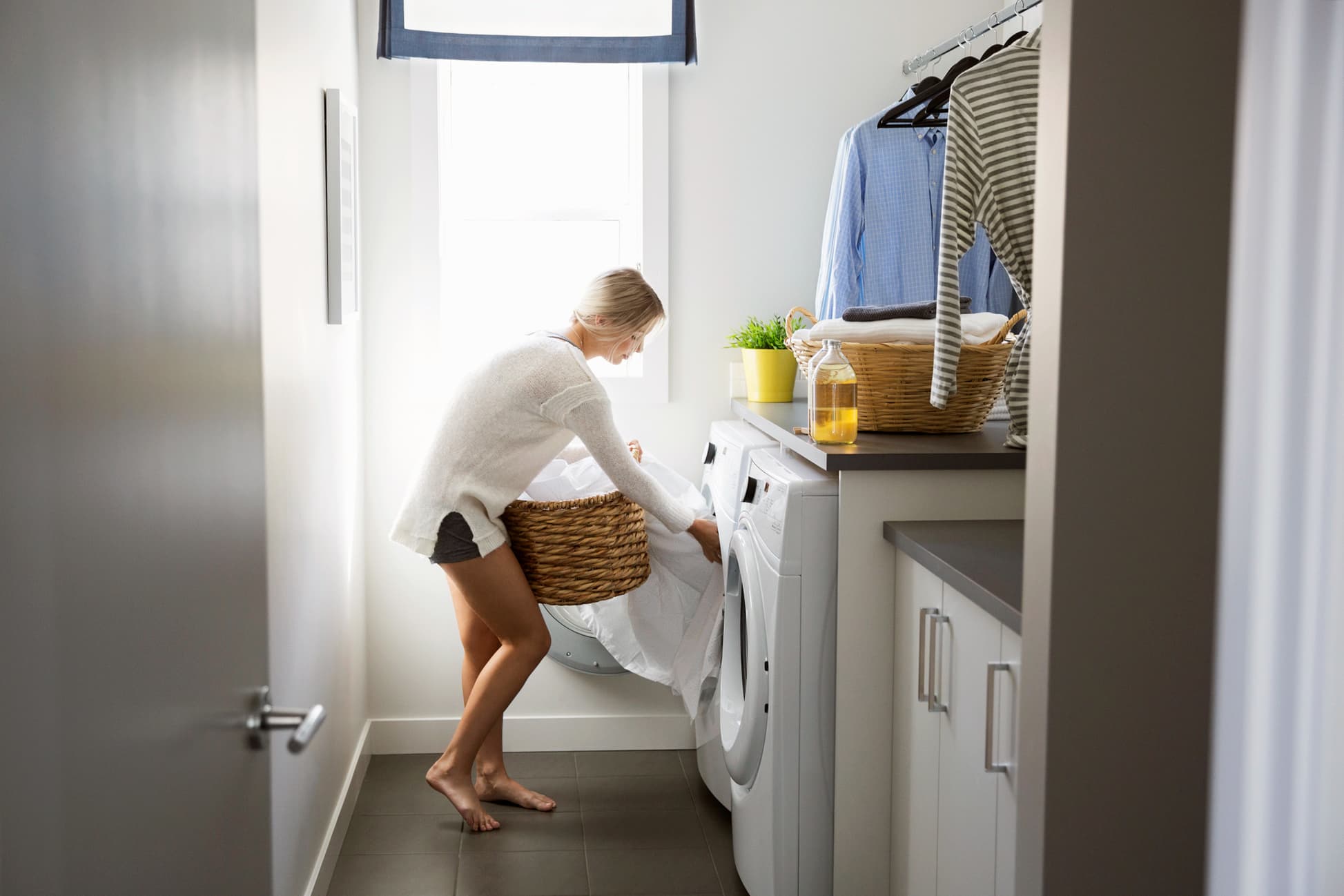 Instead of saying that there is no need of paying much attention when buying a laundry basket, it's better to consider a few things so that you won't waste your money.
· Look for the sturdy handles: One of the most important things is that when choosing a laundry basket you should look keenly that whether the handles are sturdy or not. Look, the basket will get heavy when you put dirty clothes in it so it must have strong handles that can bear all the burden.
· Ventilation is necessary: The major factor that is necessary when you're using a laundry basket for clean laundry as well. In this regard, doing ventilation is important so that there wouldn't be any stink left that might stick to your clean clothes.
· Rectangular shape fits nicely: When it comes to the shape of the laundry baskets you may get confused about whether you would buy a round or square. But the rectangular shape is best of all as it fits nicely in the corner and you can stack folded clothes quite neatly in it.
· Cylindrical hampers are ideal: These types of hampers are considered great for a two people household or best for spacious rooms. You can easily adjust them anywhere.
· The ergonomic design of hampers: The hampers designed in ergonomic design is having a curve around the lower bottom so it's difficult to do the proper stacking.
What is a standard size of a hamper?
When it comes to sizing of the hampers or laundry baskets then it's slightly difficult to say which precise size would be the ideal one. As there are lots of designs available in the market but take the example of a rectangular-shaped laundry basket.
Rectangular-shaped laundry baskets measures from 10-15" in length to 12-17" in width and their height is 20-24".
Ideally speaking, a laundry basket must hold one full load of clothes for washing. So, you should go for the one which you like and how spacious you need.
Why it is necessary to clean a laundry basket?
If you are thinking that when you have to put dirty clothes in a laundry basket then what is the purpose of cleaning it. Well, you need to think again because there are certain reasons why cleaning a laundry basket is a must. Whether you put clean clothes or the dirty ones cleaning them regularly will make your life easier.
Here are the reasons why you should clean the laundry baskets.
1. Avoid bacteria
While you are putting dirty clothes in a laundry basket so the germs might create in them which can't be seen by the naked eye.
2. Make it work longer
Since you're cleaning it once a month or twice, the chances are that your laundry basket will work longer than you probably think it should.
3. Smells good
You might have noticed that sometimes there is a smell that generates in the laundry basket. The reason is that you didn't care about cleaning it so when you do then automatically it smells good and you can easily put it anywhere at home.
How to clean a laundry basket?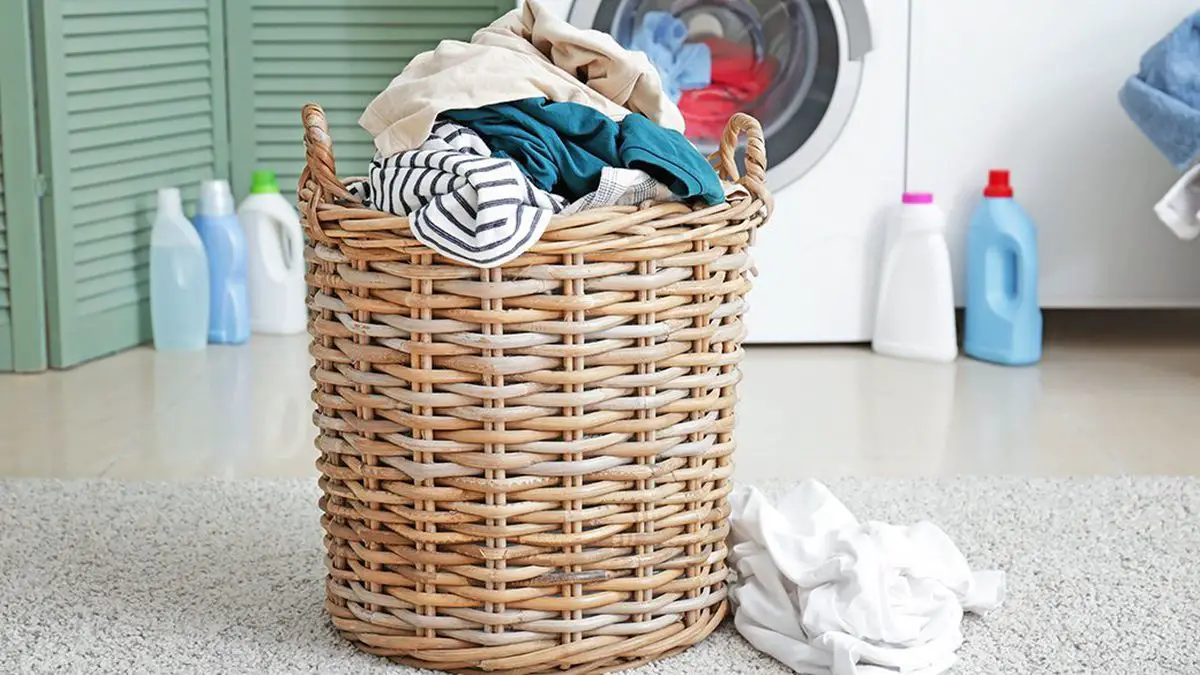 Cleaning your laundry basket or hamper is quite easy. You can use antibacterial wipes to remove germs or you can simply wash it with soap and warm water. Yet, some baskets come with interior liners which makes the cleaning even easier for you.
You can do some hacks to curb the smell of dirty clothes especially when you're putting them in your room. All you need to do is to put a baking soda in a box, pierce it on top with a needle then put it at the bottom of a laundry basket. You'll notice that all the smell just got vanished. Change the baking soda after every month.
Make sure whenever you're cleaning the laundry basket, let it dry completely so that it wouldn't remain damp as it will generate bacteria as well.
Some stylish laundry baskets
Still, confused that what exactly is suitable for you? Then, make this task a little bit easier for you.
Go for the one which is blending the style of your décor. Store your clothes either before or after washing stylishly.
There is a modular hamper where you can stack clothes that look nice or go for the folding baskets which can easily be stored in a drawer as well.
Then, there is a more practical design in laundry baskets where there are two compartments where you can separately put clothes.
Either you want a wood basket with a lid if you need it to look more sophisticated or the Italian-style baskets attract your attention that blends in every decoration quite well.
Choose from the modular laundry baskets collection and make it a part of your home as one of the important parts.