Should you buy Kid's Cameras for your child?

Photography is not just for adults and children also love to capture their surroundings and favorite things in the form of pictures. With that said professional cameras and even a camcorder is far too complex for your child to operate. However there are dedicated kid's cameras that you can get for your child that are simple and easy to use.
These kid's cameras are designed specifically for children in mind and they have functionalities that make them easy to use. Not to mention these cameras don't cost anywhere near to what a regular camera would cost so you don't have to worry about your child breaking an expensive camera.
With that being said parents often wonder if they should buy a kid's camera for their child or not. And if you are one of those parents then keep reading. Because this article is going to explain why getting your child a kid's camera is a good idea.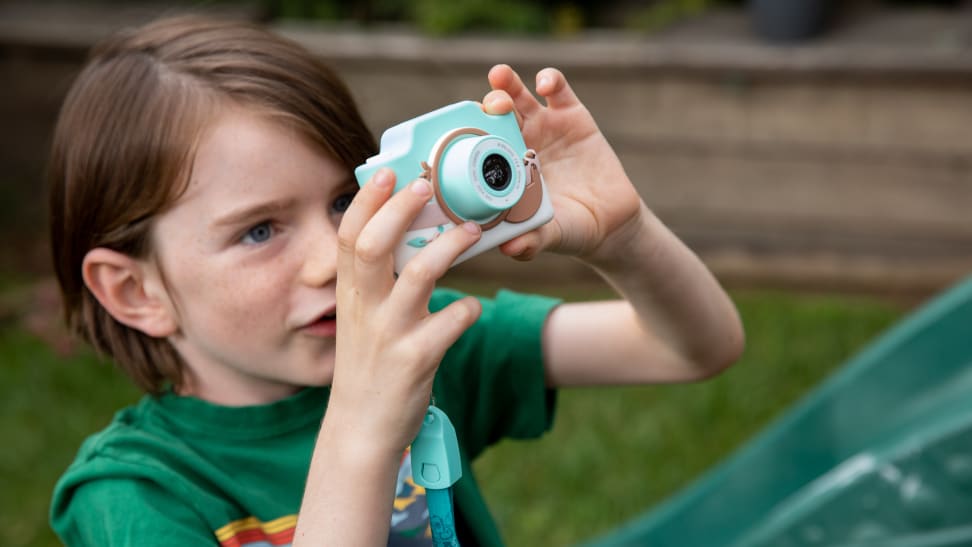 Benefits of a kids camera for your child
A kid's camera is more than just a toy for your child. In fact it can have real benefits for your little one and here is a list of all the benefits of a kids camera:
Kids can observe nature and animals like never before:
A photograph can show things that are hard to see or hard to figure out in real-time. So taking pictures of animals or even pets isn't just for fun. It can also be used to learn about science and more importantly animals.
With a kids camera that has a zoom feature, kids may photograph bugs and see details about them that they simply can't see with the naked eye.
Take the kid's camera along when you take your kids for nature walks. And let the kids take pictures of the nature and animals around them.
Kids cameras encourage children to go out more:
At some point, your kids will get tired of taking pictures of everything inside the house. At that point, they'll want to go outside and find new things to photograph. As they get better at using the camera, they'll also learn that natural light is best.
If you have a hard time getting your child excited about some outdoor time then getting them a kid's camera might just do the trick. These cameras are often waterproof as well so you don't have to worry about your kid getting the camera wet in rain or splashing it with water when playing outside.
They are designed for kids:
When it comes to kids, you can't buy them big, heavy DSLR cameras because most professional cameras aren't usually waterproof. On the other hand, cameras made for kids are small and easy for children to carry.
They are easy for kids of all ages to hold and use to take pictures. More importantly, these cameras have features that are easy for kids to use, so your child won't get frustrated by controls that are hard to understand.
Another good thing about waterproof cameras for kids is that their batteries last a long time. So even if your child wants to take the camera along for a trip to the park you can rest assured that the camera won't run out of battery when your child is taking pictures through it.
They are made from durable materials to withstand rough handling:
Let's face it kids aren't going to take care of their cameras similar to how adults do. In fact, there is a major chance that they are going to drop the camera often. If the risk of dropping and breaking the camera is stopping you from buying a camera for your child then rest assured that they are not easily damaged.
The reason why these cameras are so durable is that they were designed with kids in mind. So the materials used to build it are of high quality and won't break easily.
As mentioned in the previous section your child can get these kid's cameras wet, as well and they can handle being dropped from a certain amount of height. So rest assured that a kid's camera can withstand your child's rough playing habits.
Conclusion
Kids cameras are a great way to spark creativity in your child. Not to mention these cameras can help your child create memories that they will cherish forever. So if you were wondering if buying a camera for your child is a good idea or not we hope this article answered your questions in detail.