NARUTO: TOP 10 MOST KICK-ASS SHARINGAN ABILITIES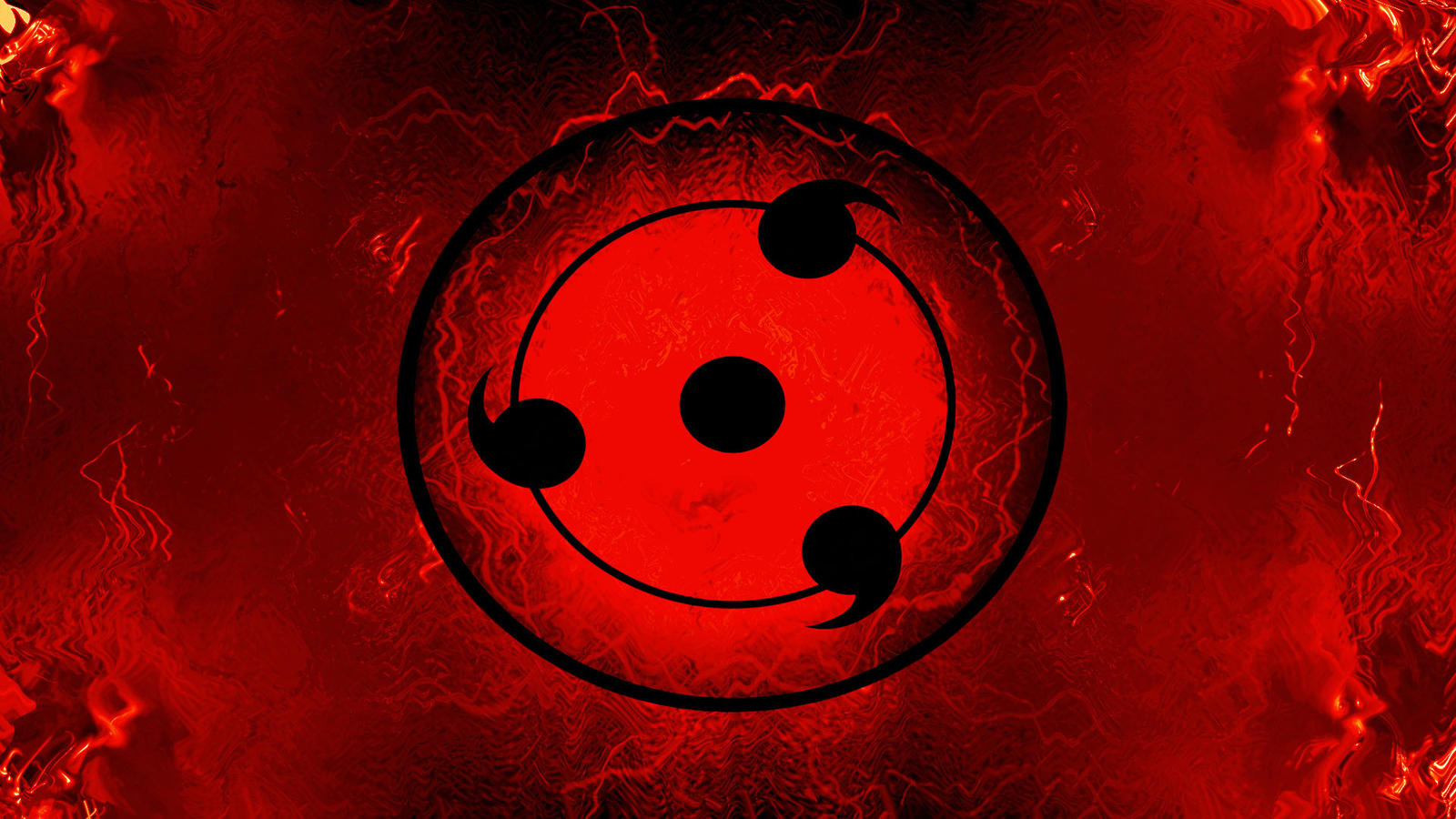 Naruto is, without a doubt, one of the most heartfelt anime and manga out there. This has much to do with dark, depressive beginnings, out-of-context humor, and inspiring and somewhat cold characters.
But, when it comes to the aspect that actually makes Naruto stand out from the rest, it is laced with such enthralling abilities, one of them being the "Sharingan eye."
As a matter of fact, the Uchiha clan is significant to the overall plot of Naruto, and some of the clan members have rather extraordinary abilities. Some of these abilities are only available to those with the Uchiha dojutsu, Sharingan. The members of this clan are known to be people who can see beyond what meets the eye.
While some of the characters have distinctive Sharingan abilities, there are a few powers that all Sharingan users share. In this article, we'll look at the top 10 most potent Sharingan techniques that can only be used if the user possesses the ability to exhibit the effect.
1. Kamui Raikiri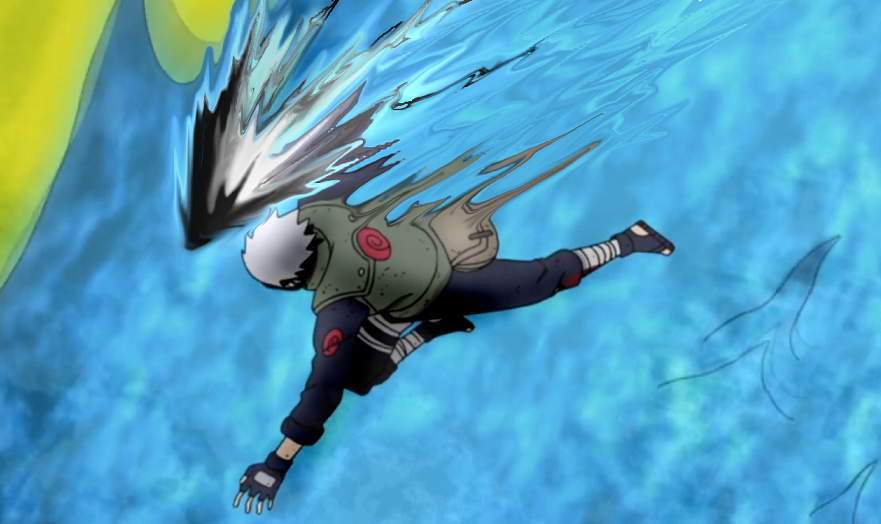 By far, the most powerful technique made available to Kakashi Hatake by his Sharingan is the Kamui Raikiri. Kakashi gained enough power after receiving the full energy of Obito's eyes and the Six Paths chakra to fight and even injure Kaguya Otsutsuki. Kakashi became almost untouchable by using Kamui on himself, allowing him to deliver a lethal blow to Otsutsuki. This ultimately played a notable role in her incarceration. The Kamui Raikiri is a sure-kill technique due to its enormous firepower and inability to be dodged.
2. Indra's Arrow

Indra's Arrow is among the most offensive jutsus in Sasuke's skillset. Indra, one of Hagoromo's sons, is most likely the name of the ability. It stands to reason that Sasuke was described as Indra's greatest reincarnation. In his perfect Susanoo, Sasuke gathered all of the Tailed Beasts' chakra and injected it with Lightning Release. He then fashioned an arrow and a bow. This attack was powerful enough to counter Naruto's Six Paths: One of his greatest qualities in the series is Ultra Big-Ball Rasenshuriken.
3. Kamui

Kamui is one of Naruto's most surprising Mangekyou Sharingan abilities. Obito Uchiha retains this ability, which allows him to transport in both real-time and the Kamui Dimension. It was difficult to find him after he moved to Kamui Dimensions. He can transport anything to Kamui Dimensions. Kamui was a frightening ability because it possessed both offensive and defensive fighting powers.
4. Izanami

Izanami is a great Genjutsu in the Naruto series. It was originally designed to assist Izanagi users in correcting their errors. Itachi stated that Izanami is one of the most powerful Genjutsu, capable of changing reality. It persists after casting Jutsu until the target blunder is broken. Itachi used this Jutsu in a unique way that played a significant role throughout the series.
5. Izanagi

Izanagi is basically a genjutsu. The Izanagi creates a strong illusion that actually becomes actuality. This Jutsu grants the caster full control over reality for the duration of the Jutsu. The Izanagi can only be used for a limited time. The Jutsu requires a huge amount of chakra and will blind the user in one eye. Many of these flaws are exploited by Danzo. To counteract the negative effects of Sharingan, he uses multiple Sharingans in his arm.
6. Kotoamatsukami
The Kotoamatsukami is said to be one of the most powerful Uchiha Genjutsu, if not the most powerful. This Jutsu was distinctive to Shisui Uchiha's Sharingan eyes and enabled him to channel a strong genjutsu attack on almost anyone and deceive them according to his will without them even realizing it. As a result, the Kotoamatsukami was deemed the most powerful genjutsu. Even a powerful person like Kabuto Yakushi couldn't stop this tactic from working.
7. Susanoo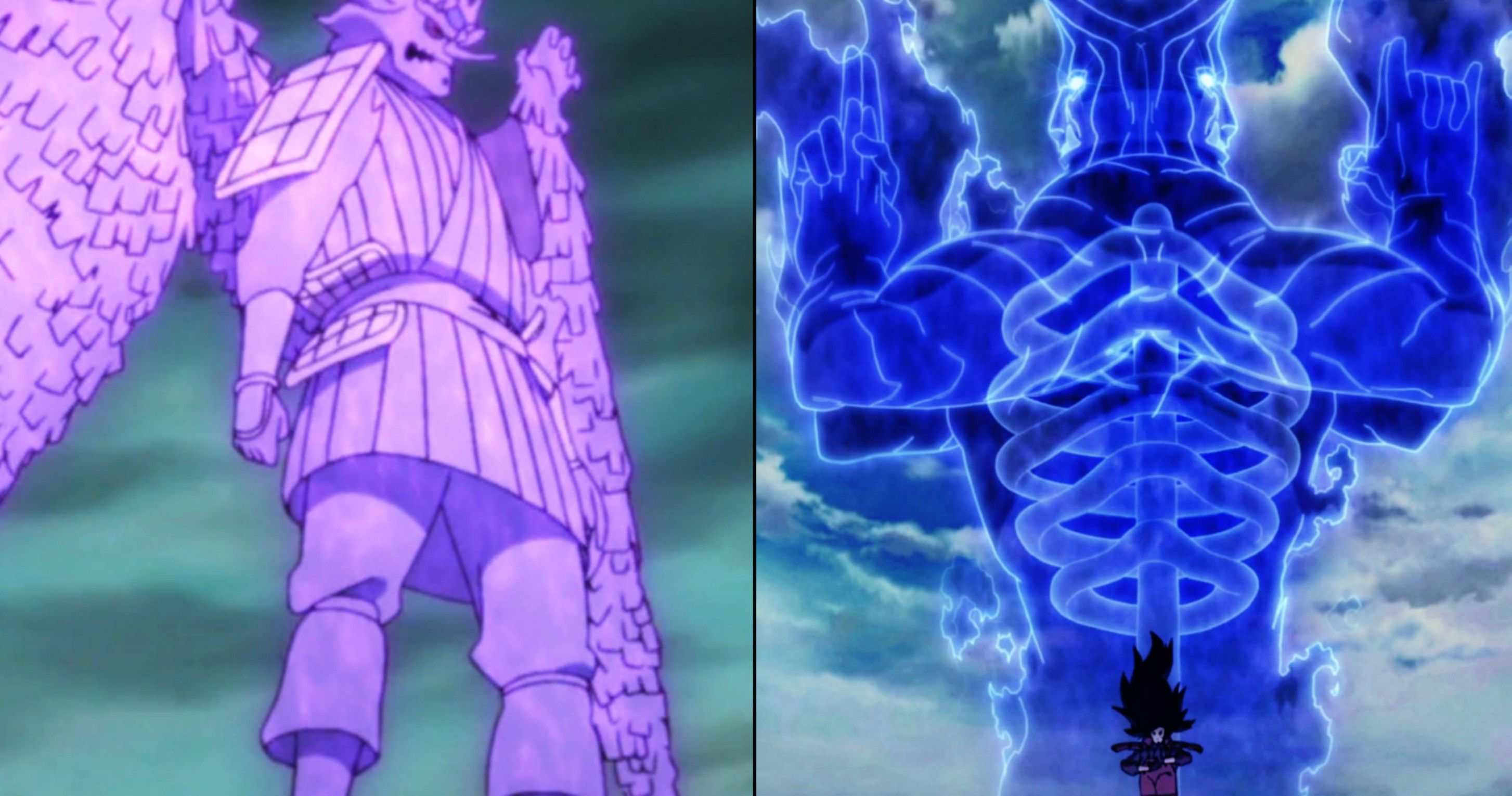 Susanoo has to be one of the best-attacking abilities in the Naruto series. Only Uchiha clan members with Mangekyou Sharingan's in both eyes can perform this technique. This technique has been used by many characters in the Naruto series, including Hagoromo, Madara, and Sasuke. It is primarily an exoskeleton of the user's chakra that veils them in a humanoid form, making attacks difficult to penetrate. Sasuke used the wings of his flawless Susanoo to combat the effects of the Infinite Tsukuyomi, saving himself as well as his comrades.
8. Amaterasu

Amaterasu is yet another potent technique used by Itachi and Sasuke Uchiha's eyes. This ability is only available to those who actually have the Sharingan. Amaterasu is said to emit a black blaze as hot as the sun. Water and other ninjutsu cannot obliterate these flames, but they can be tracked and controlled by the caster. This technique causes a slew of issues for those caught in it because they are forced into taking drastic measures like cutting off parts of their bodies before the plumes of smoke spread.
9. Tsukuyomi
Tsukuyomi is a terrible ability that can only be used by Itachi. Itachi can easily identify the person in Tsukuyomi by looking into the target's eyes. This is a Jutsu in which the target will be launched only if Itachi decides. Anyone who is targeted by this Jutsu is subjected to the agony of a few days of torment in a matter of a few seconds. Target appears to have been tormented for a long time, but it was only a few seconds. But that is only Mangekyou Sharingan's influence.
10.Yasaka Magatama
It known as one of the single most powerful Mangekyo Sharingan abilities, can only be used by those that have access to the Susanoo. This capacity allows the user to create massive chakra beads and use them to strike opponents from afar. Awesome - right? According to Itachi Uchiha, this is one of the best abilities that the Susano'o has from a length. Its abilities are influential enough to cause immense damage and, when taken in conjunction with Killer Bee's Tailed Beast Ball and Naruto's Rasenshuriken, it can even put an end to a Chibaku Tensei.
End Note
So these were some of the top 10 most kick-ass Sharingan abilities to ever exist in the entire Naruto series. Over the years, many users of these powers have appeared in the plotline of Naruto and showed fearsome power potential through their Sharingan abilities.