Innovative ideas of placing laundry hampers in your home | 2022
Gone are the times when you have to put the laundry baskets in the same place and feel embarrassed when a guest arises at your door. Well, you wouldn't be able to manage it all right! It's obvious that you got panicked and you may feel a pang in your heart that you haven't cleaned your laundry baskets for weeks, and it's right there in the master bathroom or in your bedroom. That's true, our life is busy working in an office or doing daily chores which sometimes exhaust us but the unexpected guests won't understand this all.
If the dirty clothes are popping out of the laundry baskets then they'll surely make a bad impression no matter how much you show sophistication in front of them. You don't want it all to happen right? So, why not learn innovative ideas for putting a laundry basket and how to manage it so that you may deal with such a situation differently.
Where exactly should I put a laundry basket?
Well, this question is quite important when it comes to having a perfect home décor that after all where I should put a laundry basket. Whether its best place is in the living room or you should put it in a bathroom. To be very honest instead of placing it either in both places it is better to put your laundry basket in the laundry room. Placing the laundry basket in the laundry room enables you to do the washing quite easily such as; there wouldn't be much effort in carrying the basket from a room or washroom. However, you can just start washing it once you put it in a laundry room.
How can I make a laundry basket presentable?
You can't hide your laundry basket all the time right? So, making it more presentable is rather a good option. There are a few options you can do such as;
1. Make an embroidery
However, if you want your laundry basket more presentable then you can hang the laundry bag on a door hook, and to make it more presentable you can use an embroidery hoop to make it look neat and good-looking. In this way, it will add color and style to your laundry basket and it will also be opened for easy access.
2. Choose the holes in them
Instead of going for the fully covered laundry baskets, it's better to take the one with holes in them because clothes contain moisture that comes from sweating when dirty and also when you tuck them out from the dryer after washing. So, the holes in the basket help the air to pass easily and thus the moisture in them gets dried with ease. Moreover, these holes in the basket make it quite light and give you the ability to carry more clothes having less strain on your body.
3. Let's divide it
Using a laundry basket where dirty clothes are popping out indicates that you are not managing things properly. So, to make it more presentable you should follow a few steps which will make your life easier and there wouldn't be any need of hiding your laundry basket. Instead of using one big laundry basket, you should go for a divided sorter with colored-coded tags for socks or kids' clothes. Try your best to keep the rooms clean and not to put hampers in kids' rooms and keep a handle on the laundry as well.
4. Put the lid
If you want your laundry basket to look more presentable then go for the one that has the lid as it will look super-stylish which may complement your home décor as well. But keep in mind that you would clean it too often as the bottom may get mildew and eventually the odor may generate and bacteria will also attack your dirty clothes.
How can I hide a laundry basket?
Have a small apartment? Then you would be having limited places where you can adjust a laundry basket. So, if you are putting your laundry basket in a room then here are some places where you can keep it that wouldn't be much noticeable either such as:
· Dragging it under the bed
· Putting it in the closet
· Adjusting it in a tilt-out cabinet
· Covering it in a decorative basket
· Designating it in a laundry drawer
How to avoid the smell of dirty clothes?
Dirty clothes smell bad especially when they're on their weeks and weeks. And when you have a small apartment it'll encircle all over. But worry not! You can avoid it just by following a few simple steps. First of all, just check out the reason why the smell is coming isn't it because of a stagnant air that might have trapped the air. And particles like dust, tobacco, and mold spores may spread in your clothes, especially on hot humid days.
To make your hamper or laundry basket work better for a longer period then try not to put soiled clothes in it for more than 5 days. Otherwise, there will be a stink that may generate in it. The same is the case with clean clothes if they are damp then you shouldn't let your clothes remain in the laundry basket for too long otherwise there'll be a stink in your clothes and you will have to wash them again.
Sometimes bed bugs may arise which are attracted to smell mostly. So, look keenly that isn't it because of a dirty laundry which is causing germs. To avoid such a situation you should clean the laundry basket and don't fill it with dirty clothes every time. Try to wash them within a week.
Which designs of laundry hampers should I buy for the bedroom?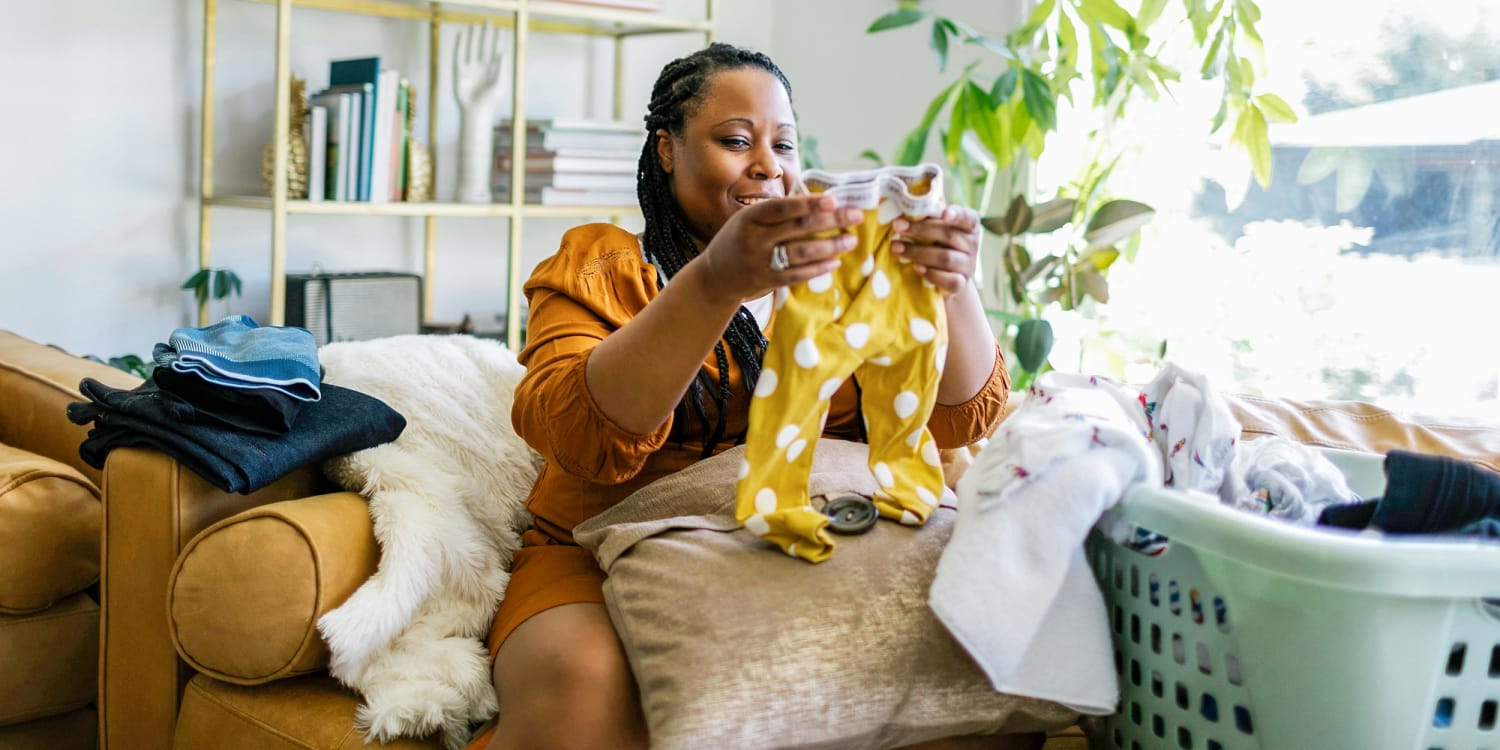 There are various designs of laundry hampers that you can even put in a bedroom without even feeling embarrassed. You will surely like these designs such as;
· Rolling hampers which you can take anywhere.
· Hanging laundry hampers are easy to adjust
· Backpack hampers enable you to carry them easily.
· Two-compartment hamper allows you to put clothes separately
· A collapsible fabric laundry basket is best for small apartments
With various designs and variations, you can choose which suits you.