Difference between wet grinder and mixer grinder in 2022
In the market, many kinds of kitchen appliances are available, and sometimes we feel confused about choosing one. We should invest in these tools as they are essential in making our life easier.
There are different kinds of appliances such as juicers, blenders, wet grinders, mixer grinders, etc. If you are still confused, then you can read this post as it will clearly show you the difference between all these products.
Difference between wet grinder and mixer grinder
We know very well that the most common confusion is where we should use wet grinders and mixers. It is to note that normal people use a mixer grinder for mixing and grinding dry spices.
However, a wet grinder is specially used to make a paste or better from different things such as tomato paste or ginger garlic paste. So we can easily access those wet grinders that make the wet paste.
On the other hand, the mixer grinder is a comparatively new product where it functions as a grinder and a mixer.
What is a wet grinder?
Here, we'll explain what a wet grinder is. A wet grinder is a new product used to grind different food ingredients and grains. So these are used to make the smoothies and pastes in a semi-liquid form. So they serve as a gadget to make our life easier and save a lot of time.
Types of wet grinders
Tilting wet grinder
A tilting wet grinder is a unique grinder that simplifies scooping out the batter. The good thing about this grinder is that you can easily tilt it. It is a great machine that does not produce any sound and is capable of dry grinding and wet grinding.
Regular wet grinder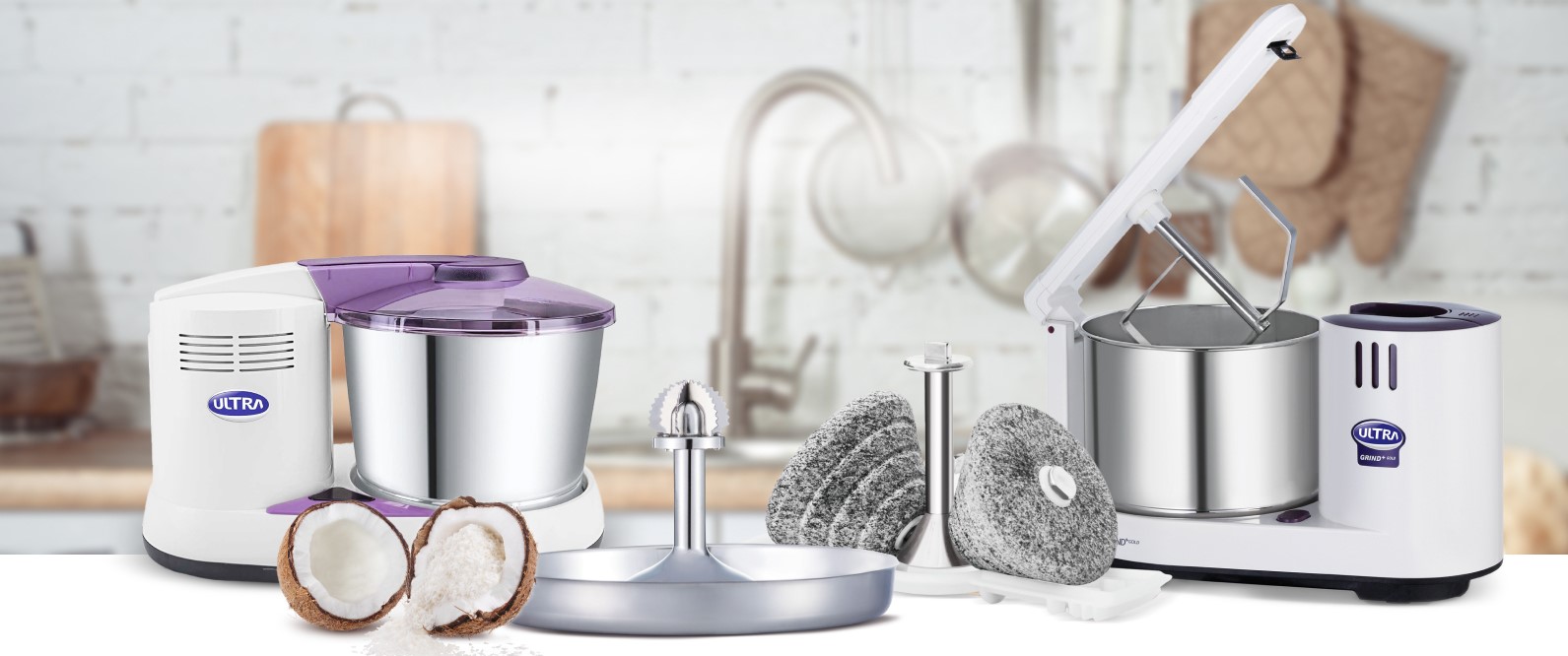 It is a large grinder mostly used for commercial purposes and in homes with big families. It is larger and sometimes difficult to set up on your kitchen countertop.
Table top wet grinder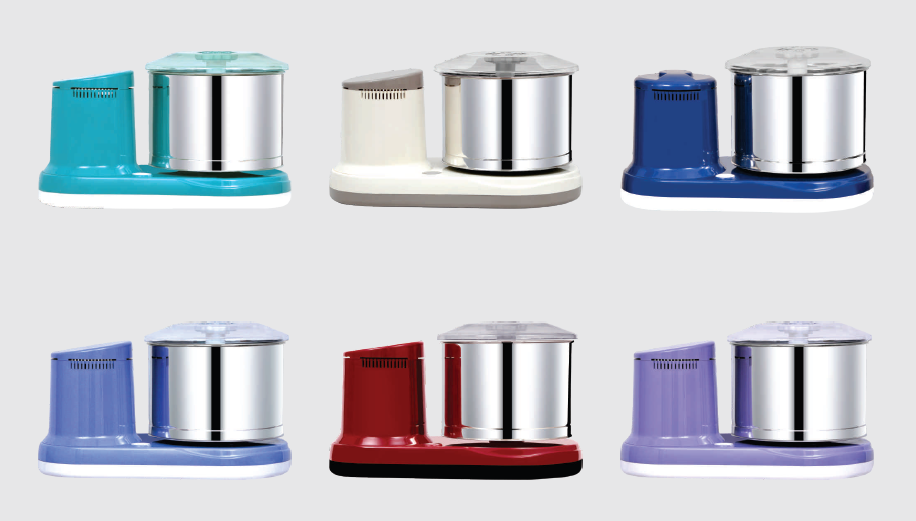 A tabletop wet grinder is the most widely used grinder by people. People prefer tabletop wet grinders because they are smaller in size, easy to operate, and portable.
Uses of wet grinders
Wet grinders are used to grind large quantities of grains and pulses.
When you grind in a wet grinder, the flavor of the ingredients enhance.
The wet grinders can make a very smooth and fluffy batter from grains and other ingredients.
You can run this grinder for a longer time.
A wet grinder is specially designed for quick and efficient grinding.
What is a mixer grinder?
Like wet grinders, a mixer grinder is also a necessary kitchen appliance we all use daily. Mixer grinders are specially used for making smooth pastes and blending different ingredients.
So if you want to make tasty pastes, smoothies, and batters, then try the mixer grinder. People also use this product widely to make spices and homemade powders. The main specialty of mixer grinders is that they are equipped with two jars, one for dry processing and one for wet processing.
Types of mixer grinders
Two types of mixer grinders are available in the market and meet all kitchen requirements.
Simple mixer and grinder
This simple mixer and grinder come with three jars, one for making the paste, one for making liquids, and one for grinding heavy and hard spices.
Mixer grinder with a juicer
This is a different grinder as it comes with a juicer jar along with the three previously mentioned jars, so if you want to make milkshakes, healthy fruit juices, and smoothies, you should give it a try.
Uses of mixer grinder
We can use a mixer grinder to make smooth pastes in just a matter of time. If you want to make your favorite sauce at home, this one serves the purpose.
You can also use a mixer grinder for making powdered or icing sugar for frosting and milkshakes. If you want to make whipped cream, then this one is the best.
For multi-task operations, the mixer grinder is the best gadget and is a fantastic kitchen appliance.
You can also use a mixer grinder for making smoothies and juices.
The mixer grinder has powerful blades to make finely powdered spices in seconds.
Grinders and mixer grinders different in detail
Construction and design
The wet grinder consists of a granite stone and a bowl; however, it also has some additional stones. So when we turn on the motor, one of the granite turns and crushes all the food ingredients.
On the other side, mixer grinders are used electronically where there are two small jars, one for wet grinding and one for dry grinding.
Efficiency
According to manufacturers, a wet grinder grinds the items efficiently and can finely grind the hard food products. This is because of the powerful motor present in the wet grinder.
Mixer grinders are comparatively less efficient as compared to wet grinders. They give us less satisfactory grinding results where you may notice small or medium-sized crumbles in the food.
Usability
Wet grinders are specially made for making semi-fluid better or smoothies. They are not capable of performing multiple tasks at one time.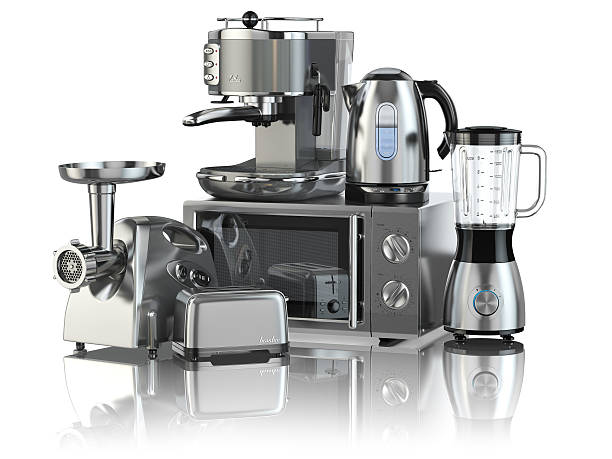 On the other hand, mixer grinders are excellent for performing several functions simultaneously. They are very simple to use and perfect for grinding and crushing grains.
Yield
A wet grinder is perfect for big families, or we can use it for commercial purposes. They are bigger than the mixer grinder and can grind more items at once.
However, the dry mixer grinder is not a heavy-duty machine to grind all the ingredients simultaneously. So it is ideal for 2 to 3 family members.
Power consumption
As I also discussed earlier, wet grinders are efficient machines compared to mixer grinders, consuming more energy.
Mixer grinders come with an advanced system that does not take much time to grind the food ingredients. Therefore mixer grinders consume very little energy as compared to wet grinders.
Frequently asked questions
How many watts is perfect for wet grinders?
We should go for grinders with high watts as they have to grind the tougher ingredients quickly. For this purpose, wet grinders must range from 500 to 750 watts.
Is a 1000-watt mixer grinder useful?
A 1000-watt mixer grinder is useful for grinding different ingredients into a fine powder or paste. A machine with 750 watts to 1000 watt grinder is ideal for any kitchen.
Do food processors and mixer grinders have the same purpose?
The main function of a mixer grinder is to mix, mash, or whip the ingredients. On the other side, a food processor cuts the food into slices using the blade. You can also chop or shred the food in a food processor.
Final verdict
Wet grinders are the most efficient machines for grinding tough food grains, whereas mixer grinders make smoothies, pastes, and batter. Wet grinders take more power consumption compared to the mixer grinders.
Both types of machines are perfect for the required usage. In this post, we have discussed the difference between wet grinders and mixer grinders. I hope you like this post a lot in getting enough information about wet and mixer grinders. It will also help you decide whether you want a wet grinder or mixer grinder for your home.